2/11/2016: The lab has just been successful with three new Australian Research Council Discovery grants:
DP170100056 Associate Professor Andrew Herries; Dr Justin Adams; Professor David Strait; Dr David Fink; Dr Renaud Joannes-Boyau; Dr Colin Menter; Dr Jessie Birkett-Rees Evolving landscapes of our early South African ancestors. This project aims to reconstruct the early evolution of our genus, from 2.6 to 1.8 million years ago. This was a time of faunal and environmental change, the extinction of apelike human ancestors (Australopithecus), the speciation of a specialised human genus, Paranthropus, and the origin of our own genus, Homo. This project will study South African cave sites, the surrounding karst, and fossils to model changing dietary patterns and landscape use by hominins. This project expects to reconstruct the early evolution of our genus and to address how species reacted to changing environmental conditions and increasing aridity. 05/10/2016 La Trobe University 0403 $328,000.00
DP170101139 Associate Professor Andrew Herries; Dr Matthew Meredith-Williams; Dr Jayne Wilkins Acheulian to Middle Stone Age transition at Amanzi Springs, South Africa. This project aims to excavate and date the Amanzi Springs archaeological complex. From 600 to 300,000 years ago, Acheulian stone tool technology, defined by large generalised cutting tools, changed to a Middle Stone Age industry dominated by smaller, specialised technology (points/blades). This transition is poorly defined throughout Africa due to lack of layered archaeological sites at high resolution that can be dated. The project will provide a detailed record of changes in technology across the Early to Middle Stone Age transition. The project could increase our understanding of the climatological, ecological and biological processes that shaped our shared ancestry. 05/10/2016 La Trobe University 2101 $199,968.00
IN170100062 Dr Michael-Shawn Fletcher; Dr Maarten Blaauw; Dr Agathe Lisé-Pronovost; Adjunct Professor Hendrik Heijnis; Dr Joel Pedro; Dr Dominic Hodgson Effect of climate boundary changes on the Southern Westerly Winds. This project aims to produce high quality data on how the Southern Westerly Winds (SWW) respond to largescale changes in climate boundary conditions over multiple glacial-interglacial cycles. Because the SWW are key drivers of Southern Hemisphere climate, Southern Ocean circulation and global carbon dioxide concentrations, it is important to understand how they respond to changes in boundary conditions. Uncertainty about how they do so limits attempts at accurate predictive climate modelling. This project will test conceptual models of SWW dynamics and provide essential boundary conditions for predictive climate models. The project intends to simultaneously build and support a research capacity and global network, and advance Australia's knowledge and contribution in the area of global climate dynamics. 08/09/2016 The University of Melbourne 0406 $355,000.00
——————————————————————————————————————————————————————————-
Australian Geoarchaeological and Palaeoanthropological Field School at Drimolen (South Africa): June 30 – July 21st 2017
Drimolen palaeocave is the third richest richest hominin bearing deposit in South Africa and has yielded fossils of Paranthropus robustus, early Homo and a wealth of other species, including a vast collection of non-human primates. The site has also yielded evidence for early bone tool use.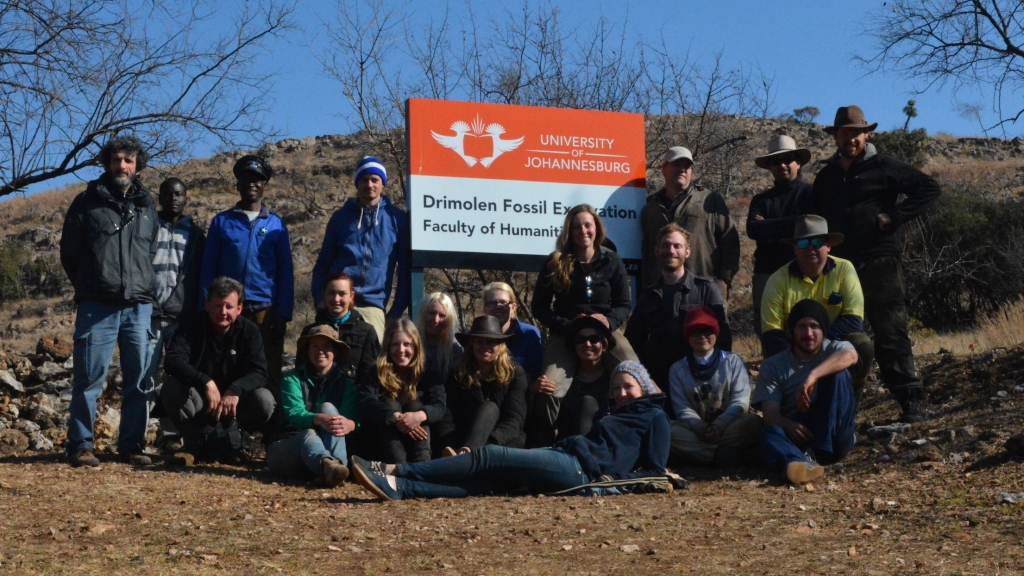 Excavations will again be taking place at Drimolen in collaboration between La Trobe University Department of Archaeology and History, the Centre for Anthropological Research at the University of Joahnnesburg and the Dept. Anatomy and Developmental Biology at Monash University. Excavations will be directed by Assoc. Professor Andy Herries and Dr Colin Menter and will take place June 30- July 21st 2017.  The 2013, 2014, 2015 and 2016 field school excavations were a tremendous success and have yielded hominin remains, bone tools and an extensive array of fossils, including articulated partial skeletons. The field school has a focus on Hominin Palaeobiology, Quaternary African palaeontology and how to excavate bone as well as geoarchaeological and geophysical applications. Current student projects associated with the school can be viewed on the staff and student page. Costs apply and for information about attending the field school please e-mail: ozarchaeomag@gmail.com
——————————————————————————————————-
New promo video (in the works) about our work at the Bolt's Farm fossil site, S. Africa
Tweets by LTU Palaeoscience@Ozarchaeomaglab
CONTACT:
E-mail:  OzArchaeomag@gmail.com
Disclaimer: please note that all views expressed on this website are the sole view of A/Prof. A.I.R.Herries and not La Trobe University.