La Trobe University Palaeoscience is part of the Department of Archaeology and History at La Trobe University, (LTU) Melbourne (Australia) and is run by Associate Professor Andy I.R. Herries. It consists of a number of research laboratories that focus on the scientific analysis of the archaeological and hominin record, as well as visualizing and reconstructing past landscapes and environments:
THE AUSTRALIAN ARCHAEOMAGNETISM (ARCHAEOPHYSICS) LABORATORY (TAAL)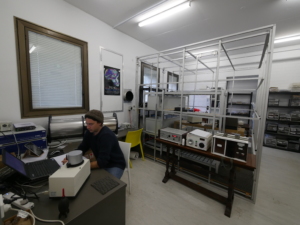 HUMAN EVOLUTION & KARST LANDSCAPES LAB (HEkLL)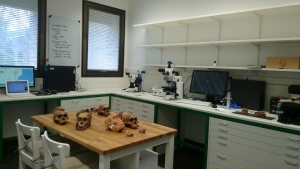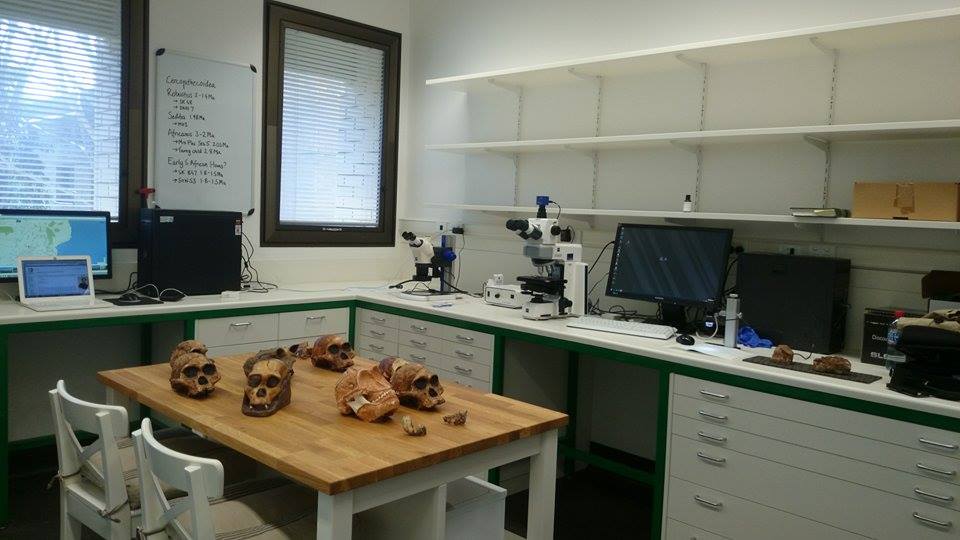 LA TROBE UNIVERSITY VISUALISATION LAB 2 (VisLab 2)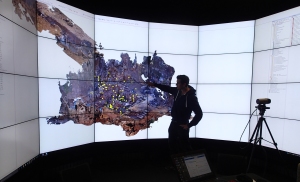 History
The current facilities were built at LTU since 2011 and was specifically designed for work on archaeological and fossil bearing sites as part of the development of archaeological science, archaeometry and geoarchaeological research and teaching within Archaeology at LTU. The focus of the labs is to promote 'Archaeophysics and Archaeomagnetism as Geoarchaeology' as well as the broader use of archaeophysics and magnetic analysis in the disciplines of Archaeology, Palaeontology, Paleoanthropology and Quaternary Science. The aim is to have archaeomagnetic analysis used as a common tool on archaeological sites to answer a broad range of questions (sediment sourcing and infill history, ochre and lithic sourcing, stone tool heat treatment, geochronology, environmental reconstructions, geochemistry, geophysical prospection, site formation processes and occupation history, reconstructing fire use and pyrotechnology). This is interwoven with a strong focus on Experimental Archaeology and multi-disiplinarity (Ground Penetrating Radar, Synchrotron radiation, Neutron Tomography, X-ray microscopy [pXRF], GIS, 3D scanning, geochronology; ESR, Cosmogenics, C14, Ar-Ar, U-Th, U-Pb). In 2014 the lab was expanded to include a new facility focusing on Palaeoanthropology and research conducted by the Australian Palaeoanthropology, Palaeontology and Geoarchaeology Field School at the Drimolen hominin site, South Africa. This facility has a fume cupboard for undertaking acid preperation of fossil bearing blocks, extensive microscope facilities, sediment cold storage and computing facilities. The LTU VisLab2 is located next to the labs and staff and students regularly use this facility for their work for GIS and GPR work in reconstructing past landscapes.
——————————————————————————————————-
Drimolen palaeocave is the third richest richest hominin bearing deposit in South Africa and has yielded fossils of Paranthropus robustus, early Homo and a wealth of other species, including a vast collection of non-human primates. The site has also yielded evidence for early bone tool use.
Excavations will again be taking place at Drimolen in collaboration between La Trobe University Department of Archaeology and History, the Centre for Anthropological Research at the University of Joahnnesburg and the Dept. Anatomy and Developmental Biology at Monash University. Excavations will be directed by Assoc. Professor Andy Herries and Dr Colin Menter and will take place June 30- July 21th 2017.  The 2013, 2014, 2015 and 2016 field school excavations were a tremendous success and have yielded hominin remains, bone tools and an extensive array of fossils, including articulated partial skeletons. In 2015 the students found a partial skull of early Homo and in 2016 another 9 hominin fossils, including two aprtial Paranthropus crania. The field school has a focus on Hominin Palaeobiology, Quaternary African palaeontology and how to excavate bone as well as geoarchaeological and geophysical applications. Current student projects associated with the school can be viewed on the staff and student page. Costs apply and for information about attending the field school please e-mail: ozarchaeomag@gmail.com
——————————————————————————————————-
RESEARCH NETWORKS
AFRICAN ORIGINS: The laboratory is part of a Melbourne based research network in African Palaeoanthropology and Evolution (APE@MELBS) that links La Trobe Archaeology's research strength in African Archaeology with researchers at Monash. This network has a particular focus on the South African hominin, archaeological and fossil record and is in partnership with the Centre for Anthropological Research at the University of Johannesburg; with whom the laboratory runs a Geoarchaeology and Palaeoanthropology Fieldschool at the Drimolen Hominin site.
TRANSFORMING HUMAN SOCIETIES: The lab is part of La Trobe University's research focus  on the past record of human origins, migrations and interactions with changing climate and environment. The laboratory's main focus is on the origins and spread of humans and their technology (e.g heat treatment) throughout the globe by dating archaeological and fossil sites to understand early human biogeography.
SOUTHERN HEMISPHERE ARCHAEOMAGNETISM: The laboratory also has close links with the University of Liverpool Geomagnetism Laboratory in the UK working on southern hemisphere geomagnetic field variation through time as well as Universidad Complutense de Madrid in Spain, University of Quebec at Rimouski in Canada, University of Wellington in New Zealand and Lund University in Norway.
PHYSICS RESEARCH: The lab has close links with the Dept. Physics at LTU. The Laboratory staff and students also undertake research at ANSTO through the AINSE funding program and at the Australian Synchrotron.
INTERNATIONAL PROJECTS: The lab is currently working on projects in Australia (BIOSIS, ArchLink, QuAC, Lake Mungo Project, Heritage Victoria), China (Guangxi Museum of Nationalities and the University of Hawaii), India, Kenya (with the University of Liverpool, Kenyan National Museum and John Moores University), South Africa (University of Johannesburg, University of Cape Town, University of the Witwatersrand) and Tanzania (University of Brighton). For recent information on the labs involvement in the discovery of Australopithecus sediba in Africa, early evidence for modern human behaviour at Pinnacle Point, S. Africa see the lab publication page and/or media page.
—————————————————————————————–
TEACHING:
HALLMARK & VOLUNTEER WORK: The lab has a strong focus on teaching at all levels and is part of LTUs Hallmark Program which aims to get students involved with research at an undergraduate level. However, any undergraduate students undertaking the BA Archaeology or majoring in archaeology through the BA Arts or BSc Applications in Society degrees at LTU can volunteer in the lab and learn to measure on the equipment. This can form part of their prerequisite for Honours (email to volunteer).
READING COURSES: Dr Herries also runs 2nd and 3rd year reading course subjects covering a range of subjects including, but not limited to the 'Paleoanthropology', 'The Palaeolithic of southern Africa', 'Geochronology', 'Archaeometry' and 'Archaeological Geophysics'. The Drimolen Field School can also be taken as a reading course for which $500 is available from LTU. E-mail Dr Herries for information
ARCHEOLOGICAL SCIENCE COURSES: In 2015-16 Dr Herries will also be teaching into the new Archaeological Science 3rd year course and 2nd Year Landscapes Course at LTU with Dr Colin Smith.
HONOURS: Honours student projects are available and are designed to lead to a publishable research. E-mail Dr Herries for information
MASTERS & PHD: HDR student projects are also available with funding opportunities through LTU and the ARC. E-mail Dr Herries for information.
FIELDSCHOOLS: TAAL runs a number of field schools covering a range of research areas. Every June-July TAAL runs the Palaeoanthropological, Geoarchaeological and Paleontological Field School at the Drimolen Hominin site in South Africa with the University of Johannesburg. TAAL has close links to the Middle Stone Age Pinnacle Point excavations in South Africa run by Arizona State University and student opportunities exist to participate in those excavations. TAAL also runs a palaeontology field school  at local sites in Victoria. E-mail Dr Herries for information.
 ——————————————————————————————————
Thanks to out funders and partners: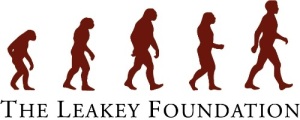 CURRENT EVENTS:  
Tweets by LTU Palaeoscience@Ozarchaeomaglab
CONTACT:
E-mail:  OzArchaeomag@gmail.com
Disclaimer: please note that all views expressed on this website are the sole view of A/Prof. A.I.R.Herries and not La Trobe University.