HISTORY & AIMS
The Australian Archaeomagnetism Laboratory (TAAL) is a purpose built archaeological geophysics and archaeomagnetic research and teaching laboratory located in the Department of Archaeology at La Trobe University, (LTU) Melbourne (Australia) and is run by Dr Andy I.R. Herries. TAAL's initial incarnation began at UNSW between 2008 and 2011. The current facility was built at LTU between 2011 and 2012 and was specifically designed for work on archaeological and fossil bearing sites as part of the development of archaeological science, archaeometry and geoarchaeological research and teaching within Archaeology at LTU. The focus of the lab is to promote 'Archaeomagnetism as Geoarchaeology' as well as the broader use of archaeomagnetic analysis in the disciplines of Archaeology, Palaeontology, Paleoanthropology and Quaternary Science. The aim is to have archaeomagnetic analysis used as a common tool on archaeological sites to answer a broad range of questions (sediment sourcing and infill history, ochre and lithic sourcing, stone tool heat treatment, geochronology, environmental reconstructions, geochemistry, geophysical prospection, site formation processes and occupation history, reconstructing fire use and pyrotechnology). This is interwoven with a strong focus on Experimental Archaeology and multi-disiplinarity (Ground Penetrating Radar, Synchrotron radiation, Neutron Tomography, X-ray microscopy, GIS, 3D scanning, geochronology; ESR, Cosmogenics, C14, Ar-Ar, U-Th, U-Pb)
TEACHING:
HALLMARK & VOLUNTEER WORK: The lab has a strong focus on teaching at all levels and is part of LTUs Hallmark Program which aims to get students involved with research at an undergraduate level. However, any undergraduate students undertaking the BA Archaeology or majoring in archaeology through the BA Arts or BSc Applications in Society degrees at LTU can volunteer in the lab and learn to measure on the equipment. This can form part of their prerequisite for Honours (email to volunteer).
READING COURSES: Dr Herries also runs 2nd and 3rd year reading course subjects covering a range of subjects including, but not limited to the 'Paleoanthropology', 'The Palaeolithic of southern Africa', 'Geochronology', 'Archaeometry' and 'Archaeological Geophysics'. E-mail Dr Herries for information
ARCHEOLOGICAL SCIENCE COURSE: In 2015 Dr Herries will also be teaching into the new Archaeological Science 3rd year course at LTU with Dr Colin Smith.
HONOURS: Honours student projects are available and are designed to lead to a publishable research. E-mail Dr Herries for information
MASTERS & PHD: HDR student projects are also available with funding opportunities through LTU and the ARC. E-mail Dr Herries for information.
FIELDSCHOOLS: TAAL runs a number of field schools covering a range of research areas. Every June-July TAAL runs the Palaeoanthropological, Geoarchaeological and Paleontological Field School at the Drimolen Hominin site in South Africa with the University of Johannesburg. TAAL has close links to the Middle Stone Age Pinnacle Point excavations in South Africa run by Arizona State University and student opportunities exist to participate in those excavations. TAAL runs an archaeological training field school on a shell midden in Apollo Bay, Victoria, each year during November. TAAL also runs a palaeontology field school  at local sites in Victoria with an emphasis on learning to excavate bone. E-mail Dr Herries for information.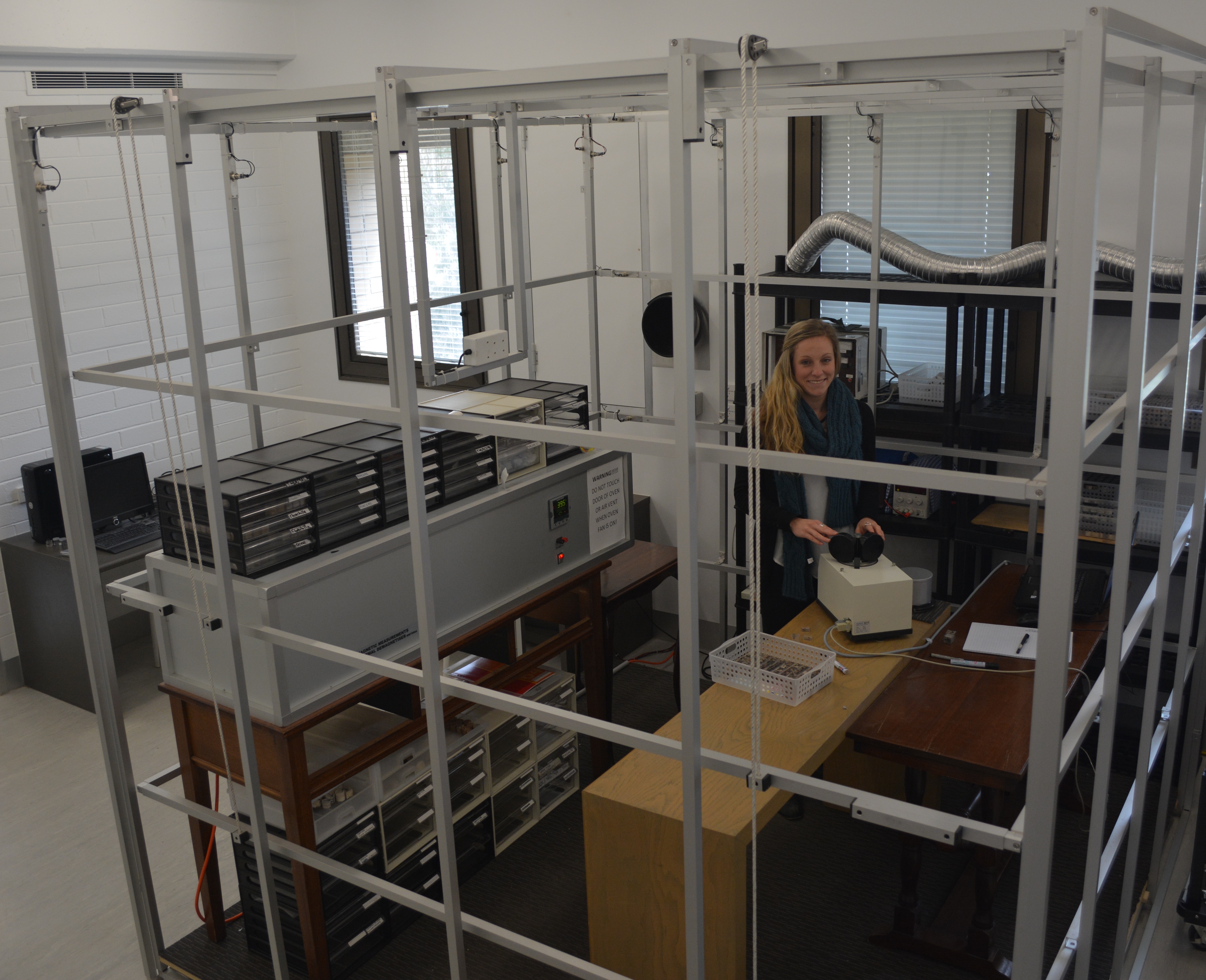 TAAL and LTU Archaeology student Rhiannon Ashton measuring Acheulian and fossil bearing sediments from Kilombe, Kenya, for her honours project. As is the aim with all TAAL student projects her work will soon be submitted for publication in a leading science journal.
Archaeomagnetism as a term is most often associated with Archaeomagnetic Dating and the use of secular variation of the Earth's magnetic field to date archaeological burn features (e.g. Herries et al., 2007; 2008). However, here it is defined in its broadest sense "the use of magnetic methods of analysis on and for the understanding of archaeological materials and deposits". In its widest context it has also been used to refer to the magnetisation of any materials relating to archaeological times and archaeomagnetists often work on other mediums such as volcanics and lake sediments. While it is most widely known for its use in dating, but more recently it has been utilised for other purposes including site survey, sourcing, identifying fire and site use, and palaeoclimatic reconstruction. These applications have different site requirements, as discussed below. Two main methods of analysis exist: those that look at the direction and intensity of fossil remnant magnetisations, as in palaeomagnetism; and those related to looking at the mineralogy, grain size and concentration of minerals within a rock or sediment, as in mineral (aka rock or environmental) magnetism. In the later case, identification of these parameters is achieved by different types and strengths of laboratory-induced remnant magnetisations and/or heat into samples to see how they react or alter. Magnetic methods have, over the last 10 years, been increasingly used as a Quaternary method of analysis for a variety of applications including dating, sediment-source tracing, and palaeoenvironmental/climatic reconstruction. While these methods have been used on some archaeological sites, their application has been sporadic and their potential as a major tool for reconstructing archaeological data remains underutilized despite the easy of sampling, low cost of the analysis, and ability to answer a range of questions, especially when applied along with other methods such as micromorphonology (e.g., Herries and Fisher, 2010). For more information on Archaeomagnetic Methods see:
Archaeomagnetism: Herries 2009        Archaeomagnetic Dating     Other links
RESEARCH AREAS:
– For current laboratory projects see the PROJECTS page and LAB STAFF and STUDENTS page.
– Cross correlation of geochronological methods (palaeomagnetism, U-series, Electron Spin Resonance, Cosmogenics, biochronology, Argon-Argon, Radiocarbon)
– Palaeomagnetic and micromorphological analysis and magnetostratigraphic dating of archaeological and fossil sites, notably related to human and marsupial origins.
– PYROMAGNETISM: Mineral magnetic and palaeomagnetic analysis of fire and Palaeolithic and Prehistoric pyrotechnology, including stone tool heat treatment.
– Multi-dimensional GIS modelling of mineral magnetism on archaeological sites to evaluate spatial patterning, occupation intensity, site formation processes and environmental change
– SPELEOMAGNETISM: The palaeomagentic analysis of palaeokarst and speleothems and the direct dating of geomagentic field reversals, events and excursions,
– Archaeomagnetic dating and the building of an Australian and South African archaeomagnetic reference curve (In collaboration with the University of Liverpool Geomagnetism Laboratory, UK)
RESEARCH NETWORKS
AFRICAN ORIGINS: The laboratory is part of a Melbourne based research network in African Palaeoanthropology and Evolution (APE@MELBS) that links La Trobe Archaeology's research strength in African Archaeology with researchers at Monash and the University of Melbourne. This network has a particular focus on the South African hominin, archaeological and fossil record and is in partnership with the Centre for Anthropological Research at the University of Johannesburg; with whom the laboratory runs a Geoarchaeology and Palaeoanthropology Fieldschool at the Drimolen Hominin site.
TRANSFORMING HUMAN SOCIETIES: The lab is part of La Trobe University's research focus  on the past record of human origins, migrations and interactions with changing climate and environment. The laboratory's main focus is on the origins and spread of humans and their technology (e.g heat treatment) throughout the globe by dating archaeological and fossil sites to understand early human biogeography.
SOUTHERN HEMISPHERE ARCHAEOMAGNETISM: The laboratory also has close links with the University of Liverpool Geomagnetism Laboratory in the UK working on southern hemisphere geomagnetic field variation through time.
PHYSICS RESEARCH: The lab has close links with the Dept. Physics at LTU. The Laboratory staff and students also undertake research at ANSTO through the AINSE funding program and at the Australian Synchrotron.
PROJECTS: The lab is currently working on projects in South Africa, Malawi, Kenya, Ethiopia, Israel, Armenia, Bulgaria and Australia. For recent information on the labs involvement in the discovery of Australopithecus sediba in Africa, the Red Deer Cave People in China or early evidence for modern human behaviour at Pinnacle Point, S. Africa see the lab publication page and/or media page.
—————————————————————————————–
Drimolen palaeocave is the third richest richest hominin bearing deposit in South Africa and has yielded fossils of Paranthropus robustus, early Homo and a wealth of other species, including a vast collection of non-human primates. The site has also yielded evidence for early bone tool use.
Excavations will again be taking place at Drimolen in collaboration between La Trobe University Department of Archaeology and History, the Centre for Anthropological Research at the University of Joahnnesburg and the Dept. Anatomy and Developmental Biology at Monash University. Excavations will be directed by Assoc. Professor Andy Herries and Dr Colin Menter and will take place June 26- July 16th 2015.  Both the 2013 and 2014 field school excavations were a tremendous success and have yielded hominin remains, bone tools and an extensive array of fossils, including articulated partial skeletons. The field school has a focus on Hominin Palaeobiology, Quaternary African palaeontology and how to excavate bone as well as geoarchaeological and geophysical applications, although the 2015 field school will have an increasing focus on the early stone age archaeological record. Current student projects associated with the school can be viewed on the staff and student page and in 2015 we hope to have a further 5 studentships open as part of the project at LTU and Monash. Costs apply and for information about attending the field school please e-mail: ozarchaeomag@gmail.com
——————————————————————————————————-
Thanks to out funders: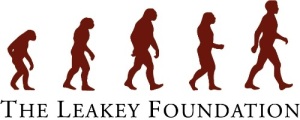 ——————————————————————————————————-
CURRENT EVENTS:  
CONTACT:
E-mail:  OzArchaeomag@gmail.com
Disclaimer: please note that all views expressed on this website are the sole view of A/Prof. A.I.R.Herries and not La Trobe University.