Drimolen palaeocave is one of the richest hominin bearing deposit in South Africa and has yielded fossils of Paranthropus robustus, early Homo and a wealth of other species, including a vast collection of non-human primates. The site has also yielded evidence for early bone tool use and has an Oldowan-like archaeological assemblage dated to between 2.0 and 1.4 Ma. Every years excavations at Drimolen Main Quarry have recovered a hominin fossil and 2013 and 2014 were no exception with fieldschool students uncovering adult and baby Paranthropus robustus teeth from the cave.  In 2014 students also helped open up a new deposit containing a wealth of articulated partial skeletons, the Drimolen Makondo, a deposit that is thought to be an older Pliocene accumulation.
Very successful field schools was run in 2013-2015. In 2015 the field school had 18 students coming from Australia, South Africa,the US and France. The field school includes training on excavation and survey at the site as well as trips to hominin, fossil  and archaeological sites such as Swartkrans, Sterkfontein, Bolt's Farm and Haasgat; trips to see the original hominin fossils such as DNH7 from Drimolen (above), Mrs Ples (Sts5), Au. sediba (see below) and many more; plus a safari to Pilanesberg National Park (see below). Students also have lectures covering: Hominin evolution, the S. African Early-Middle and Later Stone Age, geochronology, geoarchaeology, S. African palaeontology and taphonomy. Trips were also made to Wonder Cave to learn about geology and exposure to the use of Ground Penetrating Radar analysis. The main focus of the field school is to introduce students to the South African hominin, fossil and archaeological record and to learn about the scientific study of caves.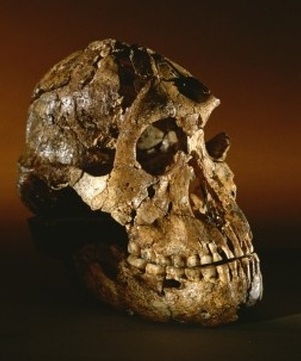 Excavations will be taking place again at Drimolen in collaboration between La Trobe University's Department of Archaeology, Environment and Community Planning, the Centre for Anthropological Research at the University of Johannesburg and the Dept. Anatomy and Developmental Biology at Monash University in 2015. Excavations will be directed by A. Prof. Andy Herries and Dr Colin Menter and will take place for three weeks between June 26th and July 16th 2015, with a graduate research program taking place following.
The fieldschool is open to students from all countries and universities and in 2014 we have attendees from the US, LTU, UWA and UNSWA. In particularly we are looking for students interested in undertaking honours, Masters or PhD research in Australia in:
– the Quaternary palaeontology of South Africa focusing on the primate and bovid fossil record
– geochronology and geoarchaeology of archaeological and fossil bearing cave sites
Funding for research in these areas maybe available in 2015 with up to 5 scholarships associated with the research at Drimolen and associated sites.
Field school students will be expected to cover the cost of their flight (~$2000), plus living cost expenses (dependent on numbers). For information about attending the field school in 2014 please e-mail: ozarchaeomag@gmail.com